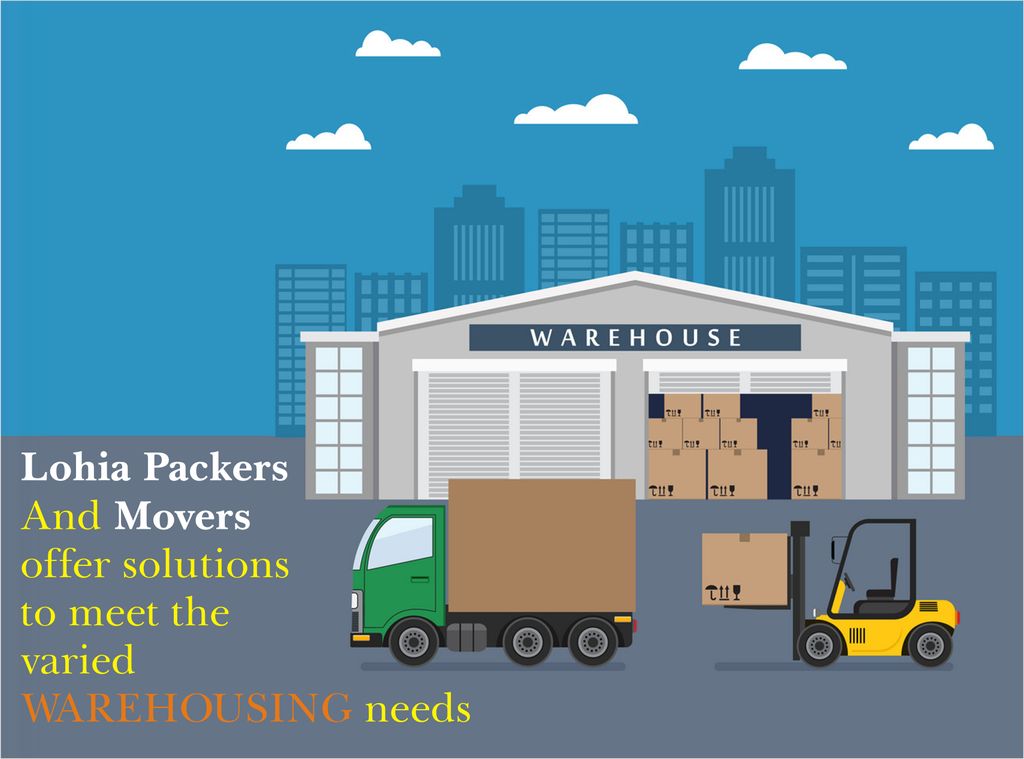 WAREHOUSING AND STORAGE SERVICES
Lohia Packers And Movers offer solutions to meet the varied warehousing needs. Goods can be stored for short or long time at our warehouse. We have the facilities and the commitment it takes to make things go smooth during the transit stage. All the goods are palletized and systematically marked for identification. The arrangement is convenient and can be accessed anytime. Our warehousing services are important and often come handy at time property possession delays, etc. Warehousing services to all small or big business since they have huge warehousing space for any consignment. Our members can store commercial and industrial goods for very long duration at a Reasonable Price and in efficient manner.
Our members have warehouses with Modern wall construction, Many Truck doors, Ground Loading / Unloading available, Modern security & fire protection, fully insured, computerized inventory control, Light assembly, Cross docking. Lohia Packers And Movers in Gurgaon provides best and low cost hassle free Warehousing services and Storage Services in Gurgaon, GURGAON, HARYANA,RAJASTHAN, DELHI, PUNJAB, HIMACHAL PARDESH , UTRAKHAND, KARNATAKA, BANGLORE, CHENNAI, SILLIGURI , BIHAR, UTTAR PRADESH, MUMBAI, JAMMU & KASHMIR, ANDRA PRADESH, TAMIL NAIDU,KARNATAKA, MADYA PRADESH ,KOLKATA , WEST BENGAL, and Including cities.